800 Colors Soak off Long Lasting Nail Art Tools Nail Gel Polish Varnish Painting for Manicure
Product

Nail Gel Polish Varnish Painting for Manicure

Item No.

2906

Curing Time

..............36W UV Lamp........

...................12W LED Lamp...................

120 seconds

90 Seconds

Color

Over 800 colors

Time Lasting

30 Days on nail after cured,no yellowish

Viscosity

6000 mpa.s

Soak off Time

Acetone soak off within 2 Mins

Other Characteristic

Good flexible , very smooth ,This hard UV gel is suitable for full nail cover, french tip cover or nail art designs.

Good adhesive

No shrink No wrinkle

No small bubble,No Impurities

Store Temperature

Below 30°C is the best

Guarantee Period

1 Year

Production lead Time

7 Days

Delivery

DHL,UPS, Fedex, EMS, By Sea, By Air

Packing

25kg barrel, 5kg barrel, 1kg barrel, 250ml Flask, 15ml bottle,10ml bottle, 5ml bottle etc.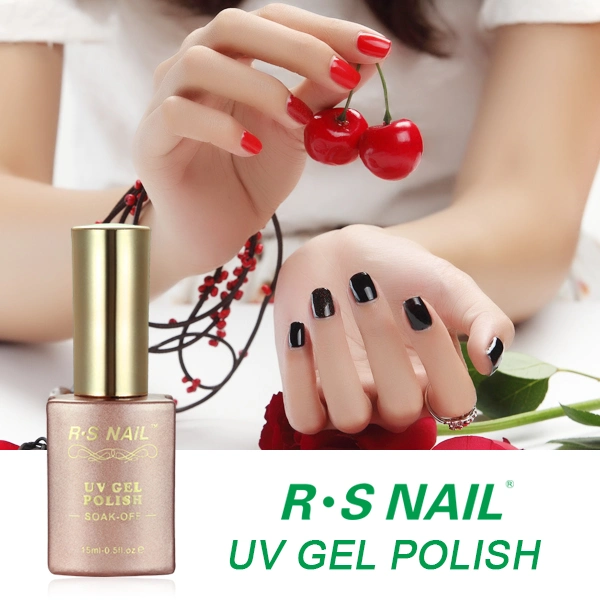 Features:
1,High quality LED/UV polish gel, no odor and strong color
2,No shrinkage,no arch, smooth and shiny surface
3,sparkling powder will not go up or down,very nice glitter
4,Various colors and long-time lasting, no yellowish,no layering
5,Ideal hardness and soak off easily
6,Environmental friendly products, no chemical substance like solvent addition, no harm to our human body
7,Thin gel and easy to appy
8,Production with imported materaial,best choice for top brand
9,Supplied directly from our factory,good quality and competitive price
10,We can supply pure fundamental gel for your own color making
Color

Company Information
We are professional UV gel manufacturer in China which have more then 10 years experience, we have own factory(15000 square meters), and strong R&D dept, our yearly output is850 tons. Our main hot sale products are base gel, top coat, gel polish (800 colors), one step gel polish (308 colors), color gel,builder gel sculpter gel, poly gel and industrial gel, etc.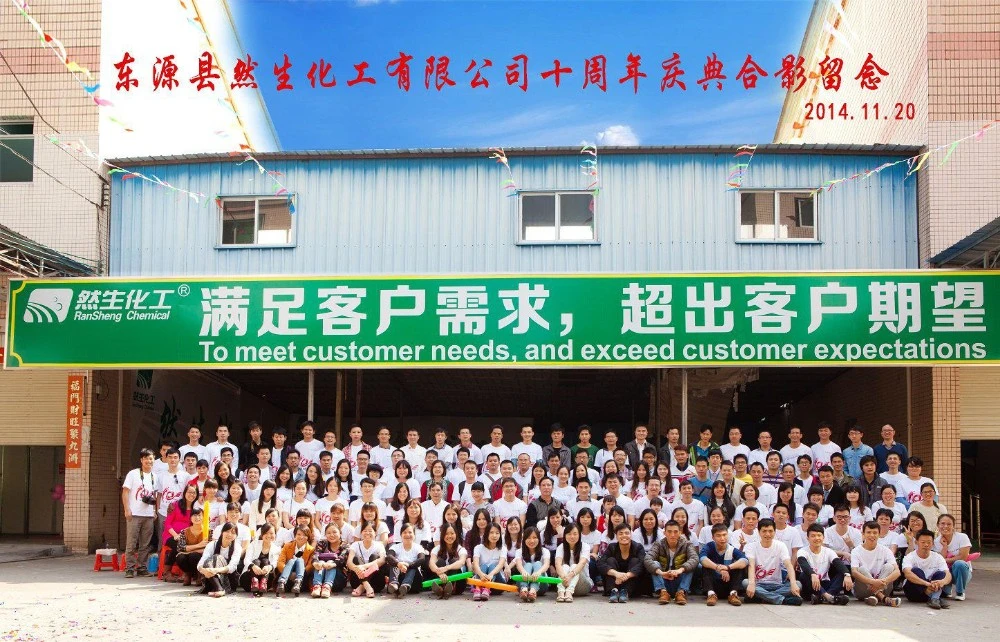 Production Flow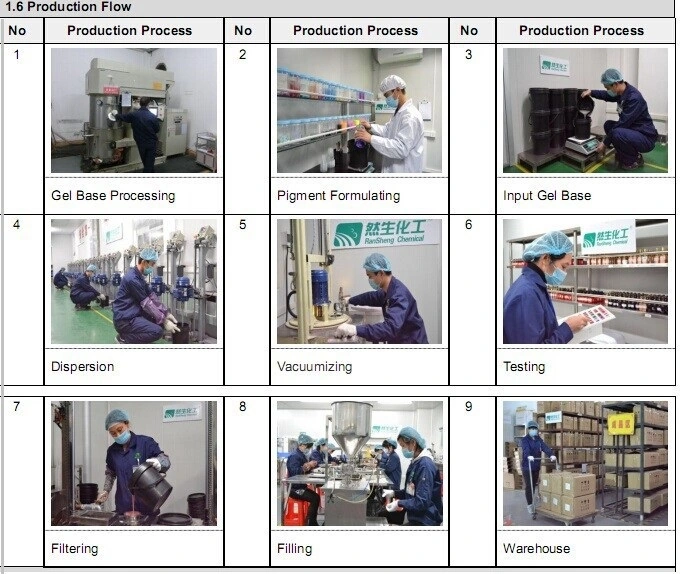 How to apply:
Our testing Curing Lamp:12W LED lamp & 36W UV lamp.
1).Clean you nails and buffer or file the natural nail slightly.
2).Apply a thin layer of base gel, cure 1min with UV lamp or 30sec' with LED lamp.
3).Apply the 1st thin layer of color gel, cure 1~2min.
4).Apply the 2nd thin layer of color gel, cure 1~2min.
5).Apply 1 layer top coat, cure 2min.
6).Finished for non wipe top coat.(Wipe away the sticky things with regular nail cleanser for wipe top coat.)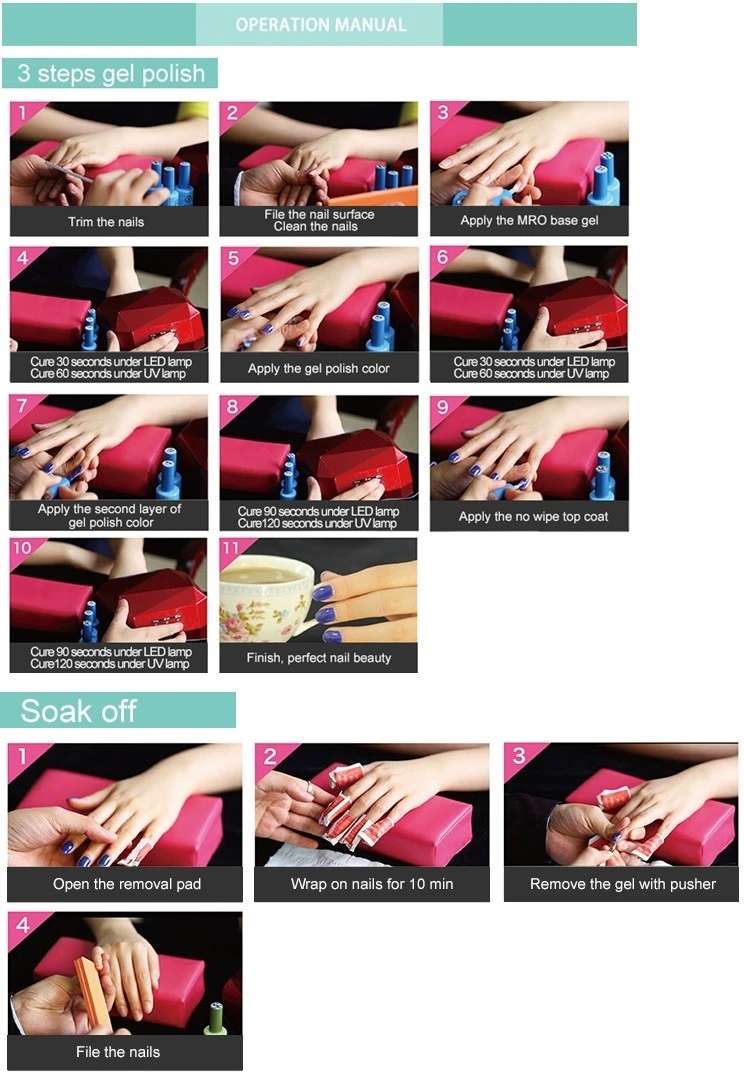 Matters attention
² UV polish monolayer apply too thick can lead to wrinkles.
² Please file the nails totally before apply gel, confirm no moisture on nail surface or grease residue before polishing UV gel.
² Repeatedly daubing on surface of the nail or uneven force prone to bubbles.
² To light nails for metalic color UV gel in 3 to 5 minutes later can improve the surface gloss.
² Complete front nails helps UV polish in the nail surface intact and not easy to crack.
² It's is more conducive for nail healthy growth renew one in 7 to 10 days.
² Wipe out Top coat must be wiped out by 95% above alcohol after curing, then it can be shining.
² Keep out of reach of children;
² Dark storage below room temperature 30°C/86°F; Keep away from radiation, heat, open flame and sparks.
Packing:
For OEM customers: if without your ideal bottles in below packing, contact us freely. I will send you more according to your request.
Our Services:
A.For sample
1, Free sample can be provided.
2, Make the color as your sample
3, Color chart can be offered.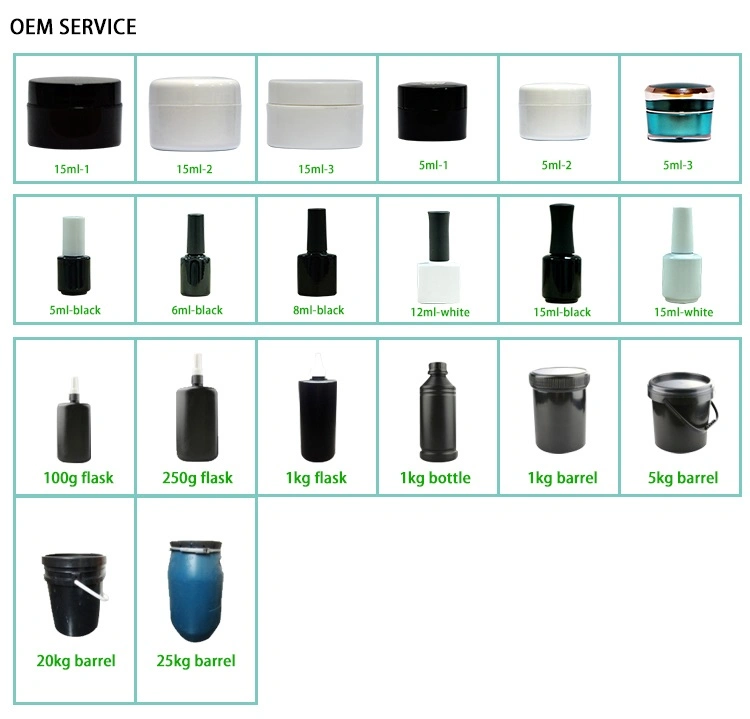 B.Customerized Service
1, Make the same colors as your requirement and samples.
2, OEM package can be provided, such as bottle and logo
3, Subpackage to bottles service